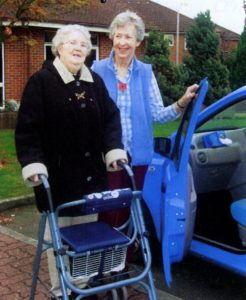 If you do have a transport problem you just need to ring our number and ask one of our office volunteers for help. They will organise a driver and ring you back with pick-up times.
Please make sure you tell us when you call:-
If another person is accompanying you
If you have a wheelchair or walker
If you have a disabled parking badge (Please be sure to bring it with you)
If you have a particular disability which means you may need special assistance (eg Blind)
All our services are free; but if you would like to make a donation, our drivers will have an envelope available for you to put ii in. (but not until 13th May 2023)
If for any reason you need to change your appointment please call us as soon as possible during office hours, because we cannot always get in contact with your allocated driver easily.
If your disabled badge has run out of date and you are having problems replacing it, please let us know and we will see if we can help.